Small press publishing with Apex´s Jason Sizemore
8 months ago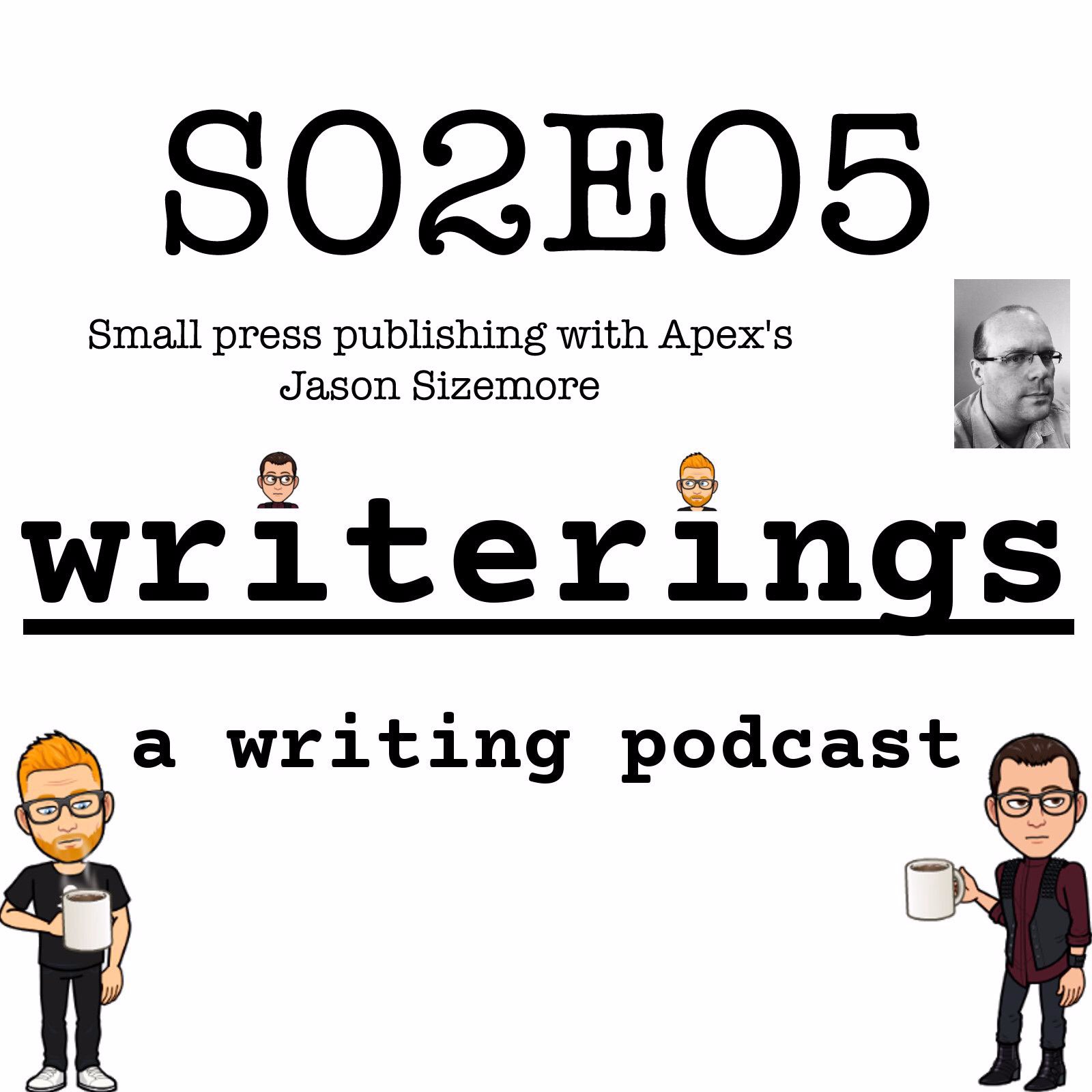 This week we sat down with Jason Sizemore, Editor-in-Chief of Apex Magazine and Apex Book Company to talk about small press publishing, networking, and changing the world through storytelling.
What does it take to become a Hugo and Stoker Award-nominated editor and publisher? Read Jason's book 'For Exposure'
We also talk diversity and the importance of new perspectives, apropos of the release of The Apex Book of World SF Volume 5.
Volume 5 of The Apex Book of World SF is the latest in the landmark anthology series of international speculative fiction. Cris Jurado joins series editor Lavie Tidhar to highlight the best speculative fiction from around the world.
Subscribe to Apex Magazine, and follow them on social media:
---
Find us on Twitter:
https://twitter.com/writerings
Drop us an email:
Leave us a voice message on Anchor:
---
Martyn's books:
https://www.amazon.co.uk/Angels-Blood-Chronicles-Order-Book-ebook/dp/B073DKG8FC/
Martyn's Twitter:
https://twitter.com/maliceunchained
Greg's website:
Greg's Twitter: